The Airline Quality Rating (AQR) is the premier statistical study of major airline performance in the United States, objectively comparing airline quality.
The Airline Quality Rating (AQR) is the most comprehensive study of performance and quality of the largest airlines in the United States. The rating is a multifactor examination of the airlines based on mishandled baggage, consumer complaints, on-time performance and involuntary denied boardings. The Airline Quality Rating industry score for 2019 shows an industry that generally held steady in three of the four measured elements of the AQR. The decline in individual and industry scores is directly attributable to the changed metric used to establish the mishandled baggage ratio. Eight airlines (Alaska, American, Delta, Hawaiian, JetBlue, Southwest, Spirit and United) showed declines in AQR scores in 2019. Frontier had no change in AQR score from 2018 to 2019 even though their mishandled baggage rate was impacted by the new measurement along with all other airlines rated. American had the largest decline in their AQR score in 2019. The overall industry AQR score for 2019 is -1.46. Taking all 10 rated airlines together, the AQR score for the industry worsened from -0.66 in 2018 to -1.46 in 2019. This change is directly related to the implementation of a new measurement metric for mishandled baggage. Other AQR elements are still fully comparable across prior years. Industry AQR scores had improved each year for the previous four years (2015, 2016, 2017, 2018). No improved performance was seen for 2019 in any of the four of the areas tracked.
The industry mishandled baggage rate is higher, primarily due to the change in measurement methods (2.43 per 1,000 enplaned passengers in 2018 to 5.57 per 1,000 checked bags in 2019).
Involuntary denied boardings by the industry moved from 0.14 per 10,000 passengers in 2018 to 0.19 per 10,000 passengers in 2019.
The consumer complaint rate across the industry increased slightly to 1.06 per 100,000 passengers in 2019 from 1.04 per 100,000 passengers in 2018. Of the 9,547 complaints registered with the DOT regarding all U.S. domestic carriers, 74% were for flight problems, baggage problems, reservation, ticketing and boarding issues, or customer service problems. Lack of improvement in industry performance in all four areas tracked in the ratings is not a positive sign for consumers.
As an industry, the AQR criteria show that on-time arrival percentage was down slightly (79.4% in 2019 compared to 79.6% in 2018).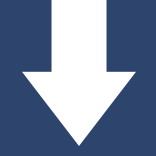 Download

Full Report
Get the full 2022 AQR Report PDF with detailed airline and industry analysis and conclusions.
Take our

Survey
Take the consumer survey to help researchers identify ways to improve the airline industry.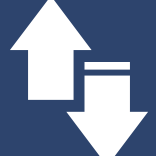 Previous
Reports
AQR Reports for all previous years — dating back to 1991 — are available for download.
The Airline Quality Rating (AQR) was developed and first announced in early 1991 as an objective method for assessing airline quality on combined multiple performance criteria. This current report, the Airline Quality Rating 2020, reflects monthly Airline Quality Rating scores for calendar year 2019. AQR scores for 2020 are based on 15 elements in four major areas that focus on airline performance aspects important to air travel consumers over the calendar year of 2019.
The Airline Quality Rating 2020 is a summary of month-by-month quality ratings for U.S. airlines that are required to report performance by virtue of having at least 0.05% of domestic scheduled-service passenger revenue during 2019. Using the Airline Quality Rating system of weighted averages and monthly performance data in the areas of on-time arrivals, involuntary denied boardings, mishandled baggage, and a combination of 12 customer complaint categories, airlines' comparative performance for the calendar year of 2019 is reported. This research monograph contains a brief summary of the AQR methodology, detailed data and charts that track comparative quality for domestic airline operations for the 12-month period of 2019, and industry results. Also, comparative Airline Quality Rating data for 2018 are included, where available, to provide historical perspective regarding performance quality in the industry.
Dr. Bowen's and Dr. Headley's research on the development of the national Airline Quality Rating (AQR) is viewed by more than 75 million people each year and is annually featured by national news outlets such as ABC's Good Morning America, The Cable News Network, The Today Show, C-Span, USA Today, The Associated Press, The Wall Street Journal, Aviation Week and Space Technology, the network evening news shows, and in numerous other national and international media. Bowen and Headley have served as invited expert witnesses before the U.S. House of Representatives Committee on Government Operations and have served as invited speakers and panelists for such groups as the National Academy of Sciences/Transportation Research Board, Department of Transportation and other Congressional and Executive panels.